| | |
| --- | --- |
| ffd_objectsync_id | 0036g0000248DVdAAM |
| ffd_salesforce_id | 0036g0000248DVdAAM |
| ffd_id | 0036g0000248DVdAAM |
| phone | 973-543-7400 ext. 605 |
| is_member | 1 |
| dre | 2082243 |
| keywords | New Jersey NJ USA Bedminster Bernards Bernardsville Chathman Borough Township Chester Far Hills Harding Madison Mendham Millburn Morris Morristown New Providence Peapack Gladstone Tewksbury |
| website | https://alexisnash.turpinrealtors.com/ |
| languages | |
| email | anash@turpinrealtors.com |
| facebook | |
| twitter | |
| instagram | |
| linkedin | |
| title_at_agency | |
| ffd_ownerid | 0056g000007fjF9AAI |
| agency | Turpin Realtors |
| small_profile_picture | 268664 |
| _thumbnail_id | 268664 |
| brokerage_id | 0016g00002IEgALAA1 |
| agent_title | |
| mobilephone | |
| agent_location | |
| agent_city | |
| agent_state | |
| agent_country | |
| post_member_id | 269406 |
| agent_first_name | Alexis |
| agent_last_name | Nash |
| profile_image | 268664 |
| _sbi_oembed_done_checking | 1 |
| disable_user_account | 0 |
Agent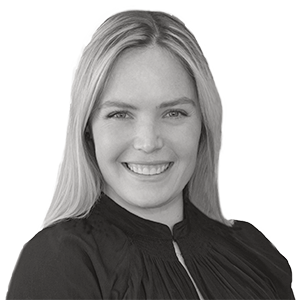 Turpin Realtors
anash@turpinrealtors.com
973-543-7400 ext. 605
Alexis began her career as a design showroom sales representative, a role that involved helping interior designers and architects develop their businesses. She also has gained experience in her work as a showroom lead for a premier wall covering designer, alongside key industry influencers. Both of these experiences provide Alexis with a strong foundation for residential sales since many of the same skills she acquired in the design world– namely handling client inquiries, superior follow-up, team collaboration and exceptional customer service–are also useful in her sales associate position.
Alexis has a Bachelor of Fine Arts degree in painting from the prestigious Mason Gross School of the Arts at Rutgers University. She combines her passion for real estate and formidable design knowledge every day at Turpin. Whether she is considering the untapped potential of a home's space or offering advice about the greater Mendham area, Alexis brings creative energy and innovative ideas to every transaction.
As a Mendham native, Alexis has firsthand knowledge about local schools, neighborhoods, price ranges, recreation, parkland, commuting routes and more. Married with a daughter, in her free time she enjoys painting, soccer and DIY home renovation projects.
Clients and co-workers appreciate Alexis' outgoing personality and sense of humor. She is highly motivated to find the perfect home for her buyers and obtain the best terms for her sellers. Her decision to join Turpin was based on interactions with fellow Turpin agent Bryan Seavey who shared his positive experiences about the company with Alexis.
When you are looking for a resourceful, motivated sales associate who is deeply rooted in the community, reach out to Alexis. She will provide outstanding service designed to help you meet your real estate goals.
Visit Alexis Nash's Site
Contact
Alexis Nash
LIC.# 2082243
Office