| | |
| --- | --- |
| ffd_objectsync_id | 0036g00000rJL6qAAG |
| ffd_salesforce_id | 0036g00000rJL6qAAG |
| ffd_id | 0036g00000rJL6qAAG |
| email | sales@forbesglobalproperties.com |
| phone | 310-691-5921 |
| is_member | 1 |
| dre | ABC123 |
| keywords | |
| website | https://www.forbesglobalproperties.com/ |
| languages | |
| twitter | https://twitter.com/AlexLangeNow |
| linkedin | https://www.linkedin.com/in/alexlangenow/ |
| instagram | |
| title_at_agency | CEO |
| ffd_ownerid | 0056g000005q2tNAAQ |
| agency | Forbes Global Properties Advertising Partner |
| small_profile_picture | 105087 |
| _thumbnail_id | 105087 |
| brokerage_id | 0016g00001YfxAFAAZ |
| _wp_old_date | 2021-05-13 |
| _edit_lock | 1661172656:8 |
| _edit_last | 14 |
| _small_profile_picture | field_5e8e12f8811af |
| _agency | field_5e6efc5a958b4 |
| _title_at_agency | field_5e8e2e7aab103 |
| _email | field_5e6ef2119f647 |
| _phone | field_5e6ef2169f648 |
| _dre | field_5e8e2e91ab104 |
| _website | field_5e8e2e99ab105 |
| _brokerage_id | field_5fb2ab98bdcd5 |
| videos | |
| _videos | field_5e8617806f231 |
| _keywords | field_6093e63855ff0 |
| facebook | https://www.facebook.com/alex.lange |
| agent_title | CEO |
| mobilephone | 206-817-5998 |
| agent_location | |
| agent_city | |
| agent_state | |
| agent_country | |
Agent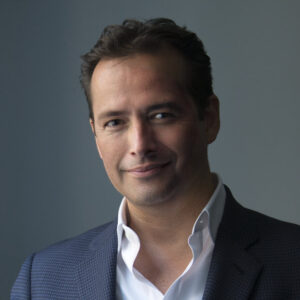 Forbes Global Properties Advertising Partner
sales@forbesglobalproperties.com
310-691-5921
206-817-5998
Chief Executive Officer, Forbes Global Properties
Alex Lange has over two decades of experience in real estate and technology. Before Forbes Global Properties, he was the CEO of UpstreamRE—a national real estate data platform— which grew to include more than 250 brokerage firms. He was instrumental in deploying Market Leader's enterprise model, leading to its acquisition by Trulia, and led Roost.com from inception to public launch in six months, where he won the coveted Inman Most Innovative New Technology award was later acquired by Vertical Response.
My Recent Sold Listings!
A former 82nd Airborne paratrooper, Eagle Scout, and Harvard Business School alumnus, Mr. Lange is an accomplished author, speaker, and sought-after thought leader.
Visit Alex Lange's Site
All Properties
Kirkland, Washington, United States
Builder's Pride – From the Developer of Seattle's Landmark Vance Hotel
Contact
Office
Forbes Global Properties Advertising Partner