| | |
| --- | --- |
| ffd_objectsync_id | 0036g00002HPJs9AAH |
| ffd_salesforce_id | 0036g00002HPJs9AAH |
| ffd_id | 0036g00002HPJs9AAH |
| agent_title | |
| phone | 646-841-3224 |
| mobilephone | |
| agent_location | NY, USA |
| is_member | 1 |
| dre | 66509 |
| keywords | New York NYC Manhattan Brooklyn Queens Lower East Side LES Upper West Side UWS Tribeca Soho Gramercy Park Noho Nolita Flatiron Lincoln Square Brooklyn Heights NY USA |
| website | |
| languages | |
| email | afink@elegran.com |
| agent_city | |
| agent_state | |
| agent_country | |
| facebook | |
| twitter | |
| instagram | |
| linkedin | |
| title_at_agency | |
| ffd_ownerid | 0056g000006mAPgAAM |
| agency | Elegran |
| small_profile_picture | 368651 |
| brokerage_id | 0016g00002Gg7OUAAZ |
| _thumbnail_id | 368651 |
| post_member_id | 241016 |
| agent_first_name | Aimee |
| agent_last_name | Fink |
| profile_image | 368651 |
| _sbi_oembed_done_checking | 1 |
Agent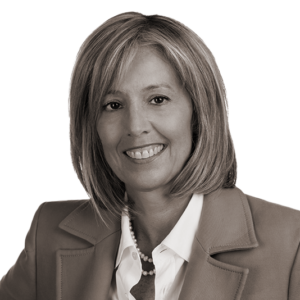 Elegran
afink@elegran.com
646-841-3224
An impressive 30 years of experience in the luxury market and a reputation as the fashion industry's leading salesperson of high-end designer labels have made Aimee Fink incomparable in her ability to close deals. As a Licensed Associate Real Estate Broker, she combines her eye for all things luxury with her expertise in closing deals, both of which afford her clients a decisive leg up when looking to buy or sell property in NYC.
Prior to joining Elegran, Aimee already had an impressive list of real estate accolades including; 2022 Real Trends Tom Ferry America's Best Real Estate Professionals, #3 Agent Transactions 2021 Top 5% of Agents Company Wide 2021. 2018 #5 In Total Transactions. 2018 Top 8% Company Wide. 2019 Top 8% Company Wide. Gold Award 2019.
Aimee is 120% committed to every client's needs as she is to her profession, having earned the distinguished designations of Certified Buyer Representative (CBR), and Certified Negotiation Expert (CNE). She covers the tip to toe of the Manhattan market, with a particular specialty in Murray Hill being a 25+-year resident. Also specializing in Estate Sales in Upper East Side, Upper West Side.
Aimee is known as a true original in her work who can think outside the box and find creative solutions to even the most complex real estate demands. Compassionate and caring, she easily develops great relationships with both her clients and professional peers. Her main goal is to educate buyers and sellers thoroughly on the real estate process, while navigating every aspect of the transaction to a seamless, successful completion.
Aimee has been a fixture in and around Manhattan for over three decades. A graduate of Fashion Institute of Technology, she began as a buyer in the Garment Center before achieving coveted success. Over the years, Aimee had the opportunity to travel all over Europe buying and selling. She also honed her passion for entrepreneurship and opened three companies – one of which was a home care business she bought, grew and sold; another was a not-for-profit, Medical Angels, working with seniors.
Aimee believes that if you take from the community you should always give back. That's why she takes great pride in her policy of donating a portion of her commission from each real estate deal to the charity of her client's choice.
All Properties
NEW YORK, New York, United States
565 Park Avenue, FL 2W